A Special Thank You to Our Donors!
Alton Community Service League
Joseph & Ann Cacciottoli
Bev Carter
Larry Crabbs



Ken & Jean Conrady
Edmond Gray
Mike & Pam Stumpf
Jeremy & Julie Tarrant
Ray & Melinda Bock
Tia Bell Bohannon*
Connie Clayton, PhD.
Lucinda & Robert Fulton
Anna Haine
Karen & David Hargiss
Etta Jane & Gerald Leonard
Barb & John Hoelscher
in memory of Leroy Fritz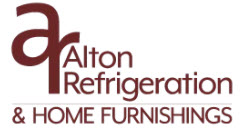 Julie McPike
Catherine & Dennis Nobbe*
Beth Pressler
Katherine & Harry Swanger
Elyse & Mike Tillman
Dr. Myles & Mary Yanta
Frances Ziccardi
in memory of Fortuna Cacciottoli
Sandra Baumberger
Leonard F. Berg
Michael & Bonnie Cleary
Christina Daniels
Dorothy & Paul Droste


James & Dawn Humphrey
Kathy Kisner
Richard & Margery Propes
Julia Roller
Terry Tanner
The Alton Youth Symphony's continued success would not be possible without the generous support of parents, community members, and local businesses. Click Here if you would like to partner with the Alton Youth Symphony through a donation.